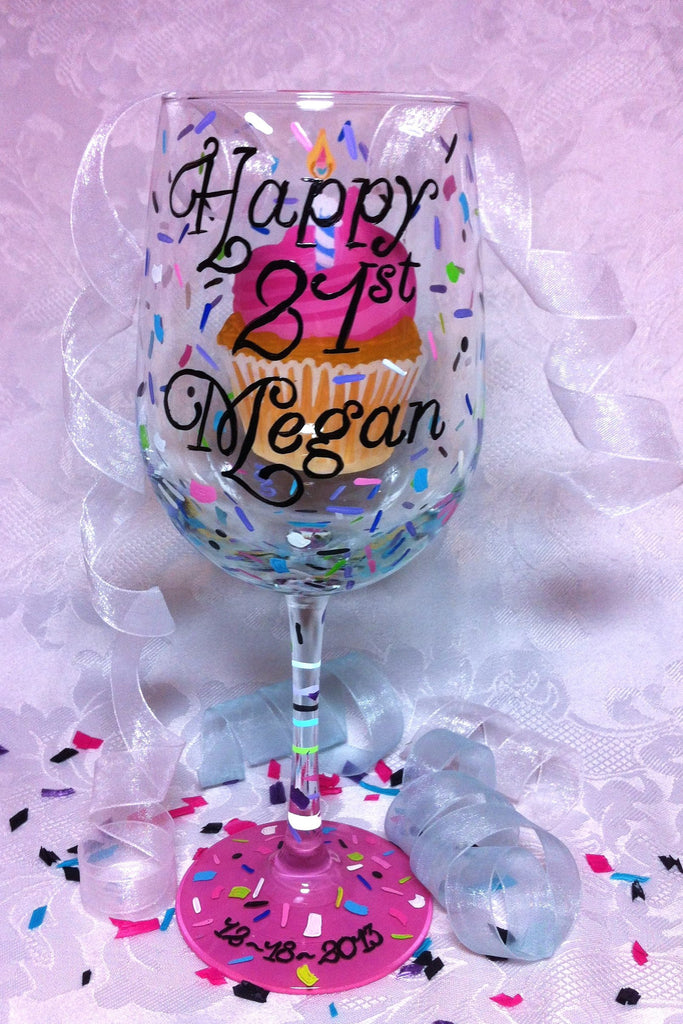 HAPPY 21st CUPCAKE WINE GLASS
PERSONALIZE YOUR GLASS AT NO EXTRA CHARGE...
Add a name or initial, Happy 21st... or other birthday... add a date... favorite colors... at no extra cost.

The wine glass is a large 18.8 fluid ounce all purpose wine stem with a tulip shape, good for both white or red wine.

Can also be painted on a beer mug, pilsner, or champagne flute.

Happy Birthday  Wine Glass will be hand painted and personalized for the perfect  birthday gift!