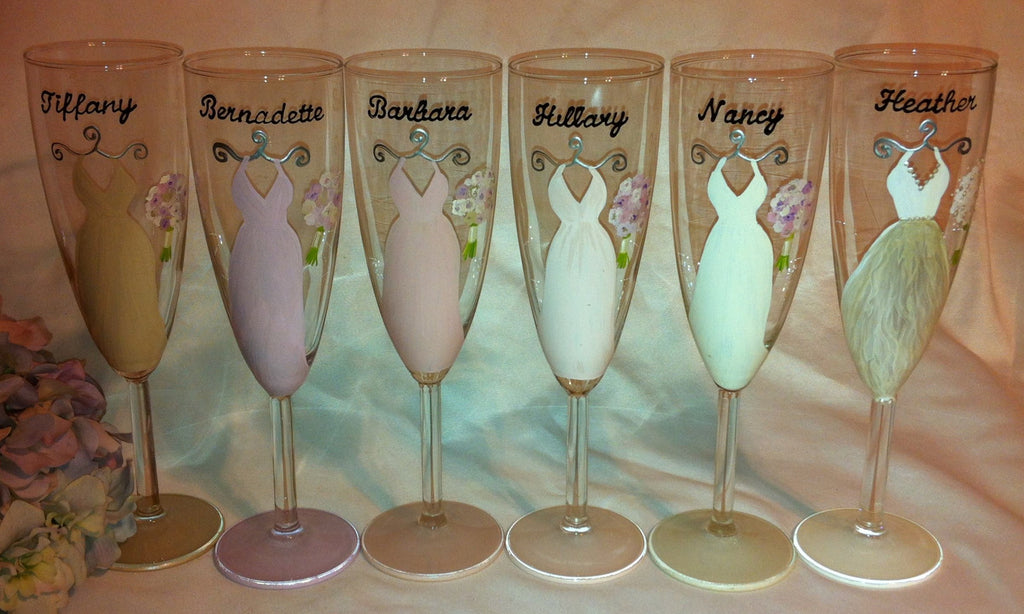 BLUSH BRIDESMAID DRESS GLASSES
BLUSH PINK WEDDING
PERSONALIZE with your bridesmaid dresses, shoes, bouquets, names, titles, and wedding date all in your wedding colors at no additional charge.

VARIETY OF GLASSWARE: Choose any combination of: Wine Glasses, Flutes, Pilsner Glasses, and Mugs.
PRICES VARY PER AMOUNT ORDERED... BREAKDOWN AS FOLLOWS...
1-2 glasses $20 each:

1 glass=$20

2 glasses=$40 

3-7 glasses $19 each:

3 glasses=$57

4 glasses=$76

5 glasses=$95

6 glasses=$114

7 glasses=$133

8-11 glasses $17 each:

8 glasses=$136

9 glasses=$153

10 glasses=$170

11 glasses=$187

12-15 glasses

$16 each$133

12 glasses=192

13 glasses=$208

14 glasses=$224

15 glasses=$240

16 or more $15 each.
PLEASE CONTACT ME BEFORE PLACING YOUR ORDER...
To be sure your glasses can be completed in time for your wedding.

To receive THE WEDDING GLASS ORDER FORM where you will add all your personalized information. 

AFTER ALL INFORMATION IS RECEIVED, A SPECIAL ORDER WILL BE SET UP JUST FOR YOU!
WEDDING